New Location – We have moved.
We have moved the location of our office. We are still on the same road, on the same side, just 400 metres closer to Hua Hin town. We are now diagonally opposite of the E-Driver Driving School in Hin Lek Fai. Please find the updated Google Map below:
This map shows our new and our previous location: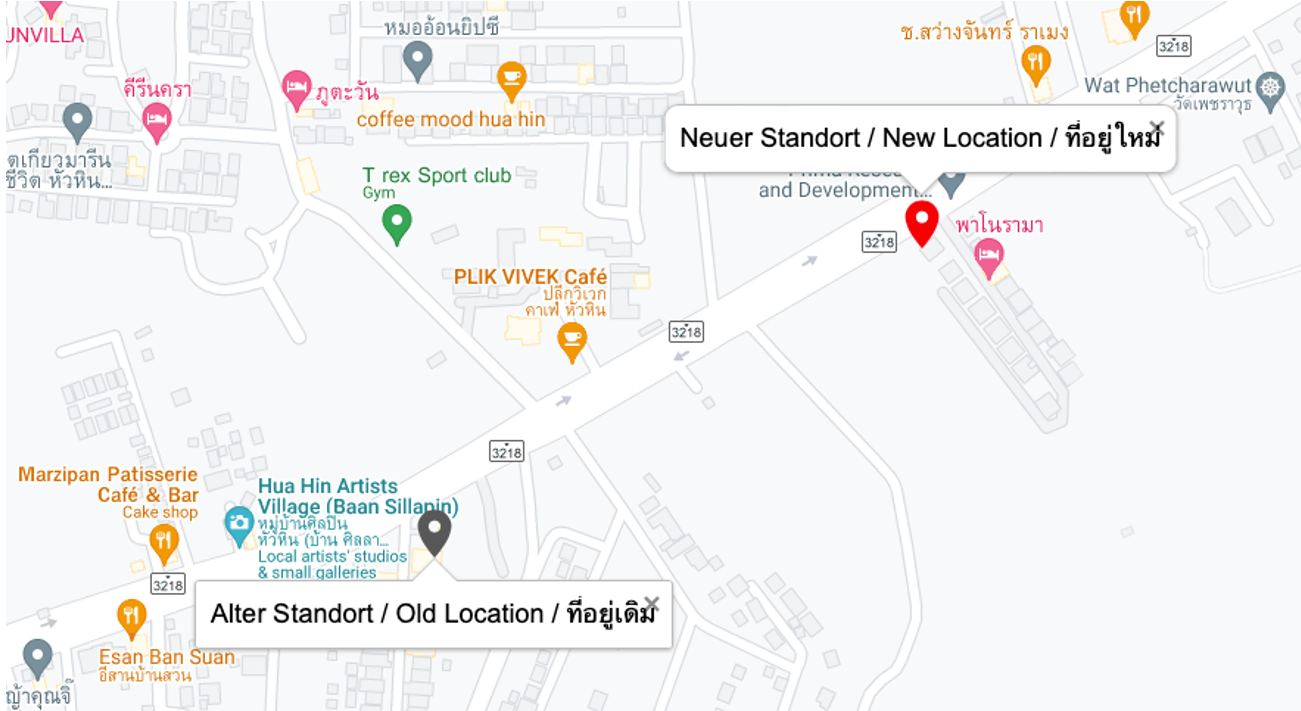 We look forward to welcoming you in our new premises. Kindly contact us for an appointment.